About the Australian Embassy to the Holy See
Head of Mission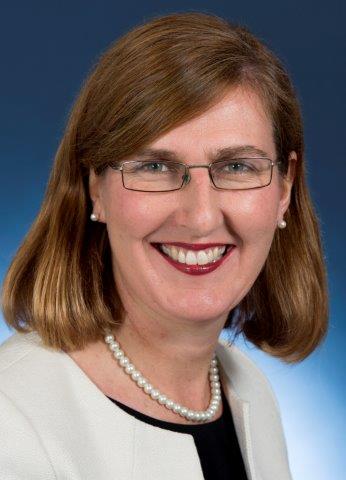 Melissa Hitchman
Australia's Ambassador to the Holy See is HE Ms Melissa Hitchman, an experienced career officer with the Department of Foreign Affairs and Trade. She has previously served overseas as First Secretary at the Australian High Commission in London.
In Canberra, Ambassador Hitchman has served as Director, Regional and National Security Section; Director, Intelligence Review; and Director, International Commission on Nuclear Non-proliferation and Disarmament Secretariat; and most recently, Deputy Chief of Protocol. Ambassador Hitchman was also an Adviser, International Division, in the Department of the Prime Minister and Cabinet.
Ambassador Hitchman holds a Master of National Security and a Bachelor of Economics (Hons) from the Australian National University.
Ambassador Hitchman commenced in her position on 18 July 2016 and presented credentials to His Holiness Pope Francis on 8 September 2016.
Contact information
Corso Vittorio Emanuele II, 349
00186 Rome
Italy

Tel: +39 06 686261
Fax: +39 06 68626111
Email: holysee.embassy@dfat.gov.au
Important Information
The Australian Embassy to the Holy See does not provide consular or visa services.
Consular information
If you require assistance for consular matters please consult the website of the Australian Embassy to Italy or make your inquiries by email:
Assistance to Australians, renewal or first issue of Australian passports/notarial services: consular-rome@dfat.gov.au
Visas and Citizenship
The Embassy is unable to provide responses regarding visa, citizenship or customs enquiries. You will need visit the Department of Home Affairs' website at www.homeaffairs.gov.au or call the Home Affairs' Global Service Centre number on +61 2 6196 0196, open Monday to Friday 9am to 5pm (local Italian time).
Opening hours
The Embassy is open from 8:30am to 5:00pm Mondays to Fridays except for public holidays.
Public holidays
The Embassy will be closed on:
2019
Friday 1 November – All Saints Day (local holiday)
Monday 23 December
Tuesday 24 December - Christmas Eve
Wednesday 25 December – Christmas Day
Thursday 26 December – Boxing Day / Feast of St Stephen
Friday 27 December
Monday 30 December
Tuesday 31 December - New Year's Eve
2020
Wednesday 1 January - New Year's Day
Monday 27 January - in lieu of Australia Day
Friday 13 March - Holy See National Day
Friday 10 April – Good Friday
Monday 13 April – Easter Monday
Friday 1 May – Italian Labour Day (local holiday)
Monday 29 June - Feast Day of St Peter & St Paul (local holiday)
Monday 5 October – Australian Labour Day
Thursday 24 December - Christmas Eve
Friday 25 December – Christmas Day
Monday 28 December
Tuesday 29 December
Wednesday 30 December
Thursday 31 December - New Year's Eve
Vacancies
The Australian Embassy to the Holy See currently has no vacancies.
Australia launches 2017 Foreign Policy White Paper
On 23 November 2017 Australian Prime Minister The Hon Malcolm Turnbull MP launched the 2017 Foreign Policy White Paper. It is the Australian Government's first comprehensive Foreign Policy White Paper in 14 years. The 2017 Foreign Policy White Paper is essential to our future security and prosperity and it affirms an outward-looking Australia that is fully engaged with the world. Find out more #FPWhitePaper
Australia elected to the UN Human Rights Council 2018-2020
The Honourable Julie Bishop MP, Minister for Foreign Affairs, released a statement on 17 October 2017 to announce Australia's election by a majority of United Nations member states to serve on the Human Rights Council, the world's peak body for promoting and protecting human rights.
Australia took its seat on 1 January 2018 for a three-year term and is ready to work closely with other countries and civil society to protect and advance human rights around the world. It is in Australia's national interest to shape the work of the Council and uphold the international rules-based order. Respecting fundamental human rights and freedoms, and building them into the fabric of a society, makes Australia and the world safer and more secure.
Find out more #Oz4HumanRights